Why Did God Create Satan
QUESTION: Why did God create Satan?
ANSWER:
God created Satan as Lucifer, the highest ranking angel of all. Lucifer, however, wasn't content to worship and serve his Creator. Full of pride, he rebelled, leading a third of the angels. Unable to match the Almighty God, Lucifer was cast to the earth where he has operated as the devil ever since.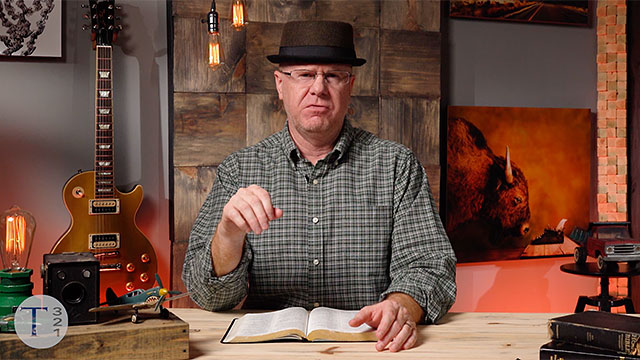 The biblical passages of Job, Isaiah 14:12-15, Matthew 4:3-10, and Revelation 12:7-12 provide a glimpse of Satan's history and character.
God did not create Lucifer as evil but allowed the potential for sin. While God cannot commit sin, He doesn't take it away from those who do. When Lucifer chose to rebel, he instantly became the author of sin. Evil is the result of a free-will choice by Lucifer.
Satan and sin don't foil God's divine purposes. Evil in stark contrast to good, shows God's mercy to whom He chooses to provide salvation. God uses evil and demons for His divine purposes (1 Samuel 16:15-16).
Satan fears God's predestined plan: salvation, new heaven, and new earth for His chosen people who are made holy, perfectly moral, and volitionally loving. He will prove that He is victorious over evil and evil beings who follow Satan's ways. Personal peace of mind about Satan and evil comes from being God-centered. God rules forever!
History of Satan - Learn More!
WHAT DO YOU THINK?
- We have all
sinned
and deserve God's judgment.
God
, the Father, sent His only Son to satisfy that judgment for those who believe in Him.
Jesus
, the creator and eternal Son of God, who lived a sinless life, loves us so much that He
died
for our sins, taking the punishment that we deserve, was
buried
, and
rose from the dead
according to the
Bible
. If you truly believe and trust this in your heart, receiving Jesus alone as your
Savior
, declaring, "
Jesus is Lord
," you will be saved from
judgment
and spend eternity with God in heaven.
What is your response?
Yes, today I am deciding to follow Jesus
Yes, I am already a follower of Jesus
I still have questions

AllAboutGOD.com Videos
There are hundreds of videos right here on AllAboutGOD.com covering many of the topic pages on the site.
Watch Here