Jesus Christ
Jesus Christ - A Name Unlike Any Other
The name, Jesus Christ, has caused more division, agitation and controversy than any other name in history. If you bring up God in a coffee shop discussion, nobody is really offended. If you speak about Buddha or Brahman, Moses or Mohammed, you really don't irritate the listener. However, the name Jesus Christ seems to cut right to the soul. Something makes this religious leader more contentious and convicting than all the others combined. What is it?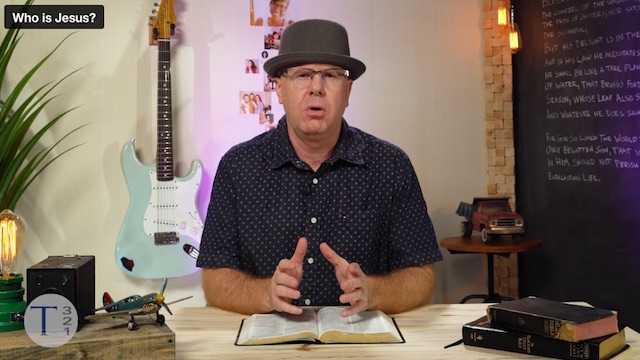 Unlike any other widely followed religious leader in history, Jesus Christ made a unique claim. He declared Himself God. Not a god, not god-like, but God incarnate - the Creator of the universe in human flesh. Intellectually, that's disturbing. Spiritually, that's the most liberating thing that could ever happen to humankind.
Jesus Christ - The Popular Alternatives
The typical responses to the life and claims of Jesus Christ sound something like this:
"Jesus Christ was a great man."
"Jesus Christ was a wonderful moral model."
"Jesus Christ was an enlightened religious teacher."
"Jesus Christ was an esteemed prophet."
However, as Christian scholar Josh McDowell declares in his foundational book, More than a Carpenter, these types of statements raise a compelling "trilemma." Once you examine the actual claims of Jesus and His eyewitness followers, there are really only three alternatives for who He really is - Jesus Christ was either a liar, a lunatic, or our Lord.
"The issue with these three alternatives is not which is possible, for it is obvious that all three are possible. But rather, the question is 'which is more probable?' Who you decide Jesus Christ is must not be an idle intellectual exercise. You cannot put Him on the shelf as a great moral teacher. That is not a valid option. He is either a liar, a lunatic, or Lord and God. You must make a choice. 'But,' as the Apostle John wrote, 'these have been written that you may believe that Jesus is the Christ, the Son of God; and' - more important - 'that believing you might have life in His name' (John 20:31)." (Josh McDowell,
More than a Carpenter
, Tyndale House Publishers, 1977, pp. 33-34.)
C.S. Lewis, a popular British theologian, continues, "I am trying here to prevent anyone saying the really foolish thing that people often say about Him: 'I'm ready to accept Jesus as a great moral teacher, but I don't accept His claim to be God.' That is the one thing we must not say. A man who was merely a man and said the sort of things Jesus said would not be a great moral teacher. He would either be a lunatic - on the level with the man who says he is a poached egg - or else he would be the Devil of Hell. You must make your choice. Either this man was, and is, the Son of God: or else a madman or something worse. You can shut Him up for a fool, you can spit at Him and kill Him as a demon; or you can fall at His feet and call Him Lord and God. But let us not come with any patronising nonsense about His being a great human teacher. He has not left that open to us. He did not intend to." (C.S. Lewis,
Mere Christianity
, The MacMillan Company, 1960, pp. 40-41.)
Jesus Christ - The Only True Choice
We absolutely believe in the humanity of Jesus Christ. He is the Son of man, the last Adam (1 Corinthians 15:45). However, we also believe that Jesus Christ is God Almighty. Not a god, but The God. Throughout the Bible, He claims to be God, He is addressed as God, and He is worshipped as God. What follows on the next few pages are the Holy Scriptures that reveal that Jesus Christ is Lord and God.
Read Jesus Christ Page 2 Now!
WHAT DO YOU THINK?
- We have all
sinned
and deserve God's judgment.
God
, the Father, sent His only Son to satisfy that judgment for those who believe in Him.
Jesus
, the creator and eternal Son of God, who lived a sinless life, loves us so much that He
died
for our sins, taking the punishment that we deserve, was
buried
, and
rose from the dead
according to the
Bible
. If you truly believe and trust this in your heart, receiving Jesus alone as your
Savior
, declaring, "
Jesus is Lord
," you will be saved from
judgment
and spend eternity with God in heaven.
What is your response?
Yes, today I am deciding to follow Jesus
Yes, I am already a follower of Jesus
I still have questions

AllAboutGOD.com Videos
There are hundreds of videos right here on AllAboutGOD.com covering many of the topic pages on the site.
Watch Here