Christian Fasting
Christian Fasting - What is it?
What is Christian fasting? Biblically, fasting is abstaining from food, drink, sleep or sex to focus on a period of spiritual growth. Specifically, we humbly deny something of the flesh to glorify God, enhance our spirit, and go deeper in our prayer life.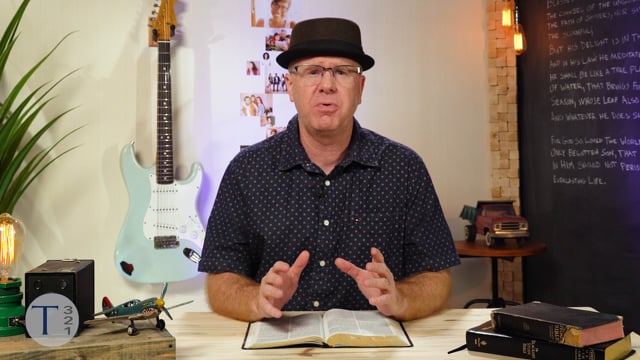 Christian Fasting - Focus Deeper on God
Christian fasting isn't some kind of a "work" that's commanded by Christ or required by Scripture. However, that doesn't mean that fasting isn't recommended as a part of our spiritual growth. The Book of Acts records believers fasting before they made important decisions (Acts 13:4; 14:23). Fasting and prayer are often linked together (Luke 2:37; 5:33). Too often, the focus of fasting is on the lack of food. However, the purpose of fasting is to take our eyes off the things of this world and instead focus on God. Fasting is a way to demonstrate to God and to ourselves that we are serious about our relationship with Him. Although fasting in Scripture is almost always a fasting from food, there are other ways to fast. Anything you can temporarily give up in order to better focus on God can be considered a fast (1 Corinthians 7:1-5). Fasting should be limited to a set time, especially when the fasting is from food. Extended periods of time without eating are harmful to the body. Fasting is not intended to punish our flesh, but to focus on God.
Fasting should not be considered a "dieting method" either. We shouldn't fast to lose weight, but rather to gain deeper fellowship with God. Yes, anyone can fast. Some may not be able to fast from food (diabetics, for example), but everyone can temporarily give up something in order to focus on God. Even unplugging the television for a period of time can be an effective fast.
Yes, it's a good idea for believers to fast from time to time. Fasting is not required in Scripture, but it's highly recommended. The primary Biblical reason to fast is to develop a closer walk with God. By taking our eyes off the things of this world, we can focus better on Christ. "When you fast, do not look somber as the hypocrites do, for they disfigure their faces to show men they are fasting. I tell you the truth, they have received their reward in full. But when you fast, put oil on your head and wash your face, so that it will not be obvious to men that you are fasting, but only to your Father, who is unseen; and your Father, who sees what is done in secret, will reward you" (Matthew 6:16-18).
Christian Fasting - A Lifestyle of Servant Living
Christian fasting is more than denying ourselves food or something else of the flesh - it's a sacrificial lifestyle before God. In Isaiah 58, we learn what a "true fast" is. It's not just a one-time act of humility and denial before God, it's a lifestyle of servant ministry to others. As Isaiah tells us, fasting encourages humility, loosens the chains of injustice, unties the chords of the yoke, frees the oppressed, feeds the hungry, provides for the poor, and clothes the naked. This concept of fasting isn't a one day thing - it's a lifestyle of servant living for God and others.
"Then your light shall break forth like the morning, your healing shall spring forth speedily, and your righteousness shall go before you; the glory of the Lord shall be your rear guard. Then you shall call, and the Lord will answer; you shall cry, and He will say, 'Here I am' (Isaiah 58:8-9).
Grow Deeper Now!
WHAT DO YOU THINK?
- We have all
sinned
and deserve God's judgment.
God
, the Father, sent His only Son to satisfy that judgment for those who believe in Him.
Jesus
, the creator and eternal Son of God, who lived a sinless life, loves us so much that He
died
for our sins, taking the punishment that we deserve, was
buried
, and
rose from the dead
according to the
Bible
. If you truly believe and trust this in your heart, receiving Jesus alone as your
Savior
, declaring, "
Jesus is Lord
," you will be saved from
judgment
and spend eternity with God in heaven.
What is your response?
Yes, today I am deciding to follow Jesus
Yes, I am already a follower of Jesus
I still have questions

AllAboutGOD.com Videos
There are hundreds of videos right here on AllAboutGOD.com covering many of the topic pages on the site.
Watch Here