Definition of God's Grace
QUESTION: What is a definition of God's grace?
ANSWER:
To learn the definition of God's grace, it is wise to understand the Greek and Hebrew words behind this term.
A prominent Old Testament word describing God's grace is
chesed.
This word speaks of deliverance from enemies, affliction, or adversity. It also denotes enablement, daily guidance, forgiveness, and preservation.
The New Testament word is
Charis.
It focuses on the provision of salvation.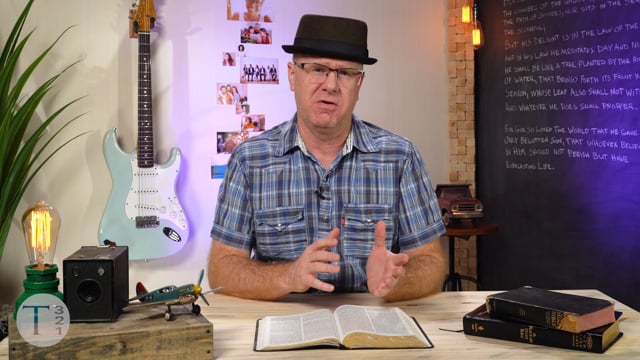 Definition of God's Grace – How do theologians define it?
"What is
grace
? In the New Testament grace means God's love in action towards men who merited the opposite of love. Grace means God moving heaven and earth to save sinners who could not lift a finger to save themselves. Grace means God sending His only Son to descend into hell on the cross so that we guilty ones might be reconciled to God and received into heaven. '(God) hath made him to be sin for us, who knew no sin, that we might be made the righteousness of God in him'" (2 Corinthians 5:21).
1
"Grace may be defined as the unmerited or undeserving favor of God to those who are under condemnation." – Enns
2
Definition of God's Grace – What does the Bible say?
"This righteousness is given through faith in Jesus Christ to all who believe. There is no difference between Jew and Gentile, for all have sinned and fall short of the glory of God, and all are justified freely by his grace through the redemption that came by Christ Jesus" (Romans 3:22-24).
"In him we have redemption through his blood, the forgiveness of sins, in accordance with the riches of God's grace" (Ephesians 1:7).
"For it is by grace you have been saved, through faith—and this is not from yourselves, it is the gift of God—not by works, so that no one can boast. For we are God's handiwork, created in Christ Jesus to do good works, which God prepared in advance for us to do" (Ephesians 2:8-10).
"For the law was given through Moses; grace and truth came through Jesus Christ" (John 1:17).
"For if, by the trespass of the one man, death reigned through that one man, how much more will those who receive God's abundant provision of grace and of the gift of righteousness reign in life through the one man, Jesus Christ!" (Romans 5:17).
Footnotes:
1
Packer, J.I.
Knowing God,
226.
2
Enns, Paul.
Moody Handbook of Theology,
196
God is Gracious - Learn More!
WHAT DO YOU THINK?
- We have all
sinned
and deserve God's judgment.
God
, the Father, sent His only Son to satisfy that judgment for those who believe in Him.
Jesus
, the creator and eternal Son of God, who lived a sinless life, loves us so much that He
died
for our sins, taking the punishment that we deserve, was
buried
, and
rose from the dead
according to the
Bible
. If you truly believe and trust this in your heart, receiving Jesus alone as your
Savior
, declaring, "
Jesus is Lord
," you will be saved from
judgment
and spend eternity with God in heaven.
What is your response?
Yes, today I am deciding to follow Jesus
Yes, I am already a follower of Jesus
I still have questions

AllAboutGOD.com Videos
There are hundreds of videos right here on AllAboutGOD.com covering many of the topic pages on the site.
Watch Here